LED strips have been a trendy DIY lighting solution for many applications for many years. That's why we are so interested in the latest LED strip technology, flexible COB led strip lighting.
What is COB?
COB stands for Chip on Board in the LED field, which basically means that the LED chip is packaged directly on the circuit board (PCB). "Chip on Board" LEDs for flexible strip lights are sometimes referred to as flip-chips.
Flip chip LEDs are basically a bare-bones approach to LED construction. Take a look at an ordinary SMD (Surface Mount Device) LED. It has a Lamp bead holder that package the LED chip and then covers it with a phosphor coating. The 'flip chip' that makes up the COB LED strip removes everything from its design, except for the LED chip, yellow phosphor cover layer, and connection pads.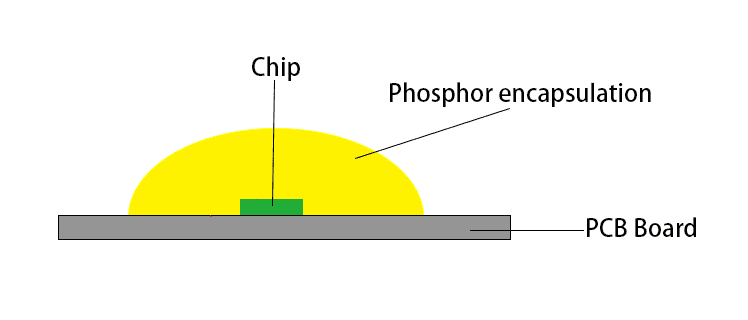 What is COB LED strip light?
COB LED strip light or COB LED tape light, which is LED chips directly attached to the FPCB(Flexible Print Circuit Board), is a continuous and dotless led strip light. So, COB LED strip light is also called continuous led strip light or dotless led strip lights.
COB VS SMD led strip?
COB led strip beam angle is 180 degree, SMD led strip beam angle is 120 degree.
COB led strip is better flexibility than SMD led strip.
COB led strip is uniform light, dotless.
COB means chip on board, COB led strip don't has gold wire, but SMD led strip has gold wire.
How is COB LED flexible strip manufactured?
Expanding Chips
Die bonding
Resistors onto FPCB
Reflow-High temperature over 65 degrees for finished PCB with chips and resistors
Fluorescent Powder glue mixing
Drop the mixing glue on the surface of chips and resistors by auto glue machine
Put glued cob led strip into the oven
QC-testing the cob led strip after cooling
Soldering the PCB into 5 meters per reel or the length as customer request
Aging test, QC test, packing, then shipping
Advantages and Disadvantages of COB LED Flex Strips
Now that you have a basic understanding of how this new COB led strip is produced, it's time to see its advantages and disadvantages.
Advantages:
No LED lighting dot, even without aluminum profiles.
One of the biggest complaints about traditional LED strips is the lighting dot throughout the strip. A lighting dot is a bright area through the strip where you can see where the light is coming from. Light is more soft and attractive when it looks like a smooth light source rather than a lighting dot mess.
With 5050 SMD flex strips, the larger diodes are squeezed close enough so that the light is spread out and consistent across the illuminated surface at a distance. But if the light is too close to the surface or the strip itself is visible, the hot spot is an obstacle that the human eye cannot ignore.
With a 480 chip/M COB strip, it is pretty challenging to pick out any hot spots on the COB flex strip. This strip shines a soft, uniform light from end to end. Even light with no lighting dot is more attractive to the human eye and gives off a steady light even in the narrow places. The only natural way to see the lighting dot is to look at the back of the strip, where it is easier to see the individually placed flip-chip LEDs. You can only see the individual led if you dim strip down to about 5% brightness. This makes COB flex strips ideal for applications where
The led strip itself cannot be hidden from view.
The surface being illuminated is within 2 feet of the light bar.
Reflective surfaces like granite/glass are all around.
Those applications where you want an excellent neon effect.
More flexibility
These strips are much more flexible than other flexible strips because of the small size of the diodes and the uniform weight distribution. These diodes are so small and closely spaced that no point of the strip is the same. This uniformity makes it easy to set up the strips without planning around a 5050 SMD LED sticking out where you don't need it. This extra flexibility will make it easier for them to fit into tight areas and turn corners in your application.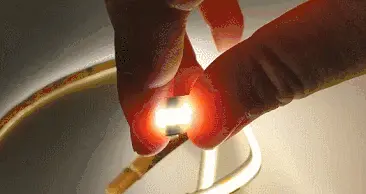 More stable, fewer problems
COB strip is the chip directly attached to the FPCB, does not come with gold wire. Traditional SMD LED strip, very many problems are caused by the gold wire inside the LED beads. Because the gold wire is too small, it is straightforward to be broken, leading to the chip not being illuminated.
The circuit design of the COB strip uses three chips, first in parallel, as a group, then each group, and then in series to form one step. Even if a group of two chips inside the bad, this one-step strip can continue to light. And COB a meter of chips how big 480, even if 1-2 chips do not light, will not produce dark areas, will not affect the use. While the traditional SMD strip, a CUT, as long as there are lousy lamp beads, this one cut will not light, so there will be obvious to see a section of the dark area.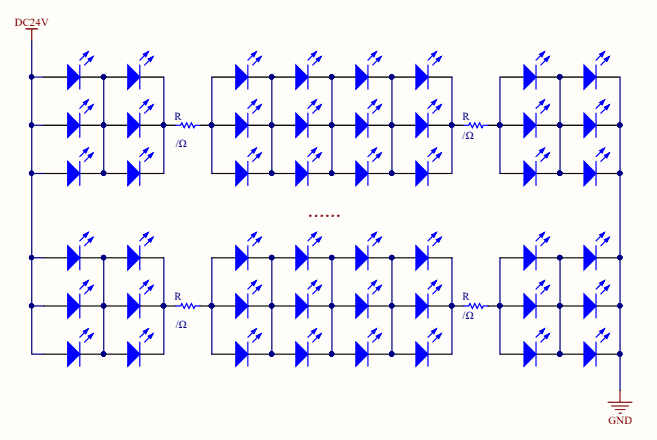 Wide emitting angle
The traditional SMD light strip luminous angle is 120 degrees, while the COB light strip luminous angle is 180 degrees.
Anti-vulcanization
Because COB LED strips, chip on board, do not have the gold wires of traditional SMD LEDs, so they will not be vulcanized. In the chip inside the SMD LED lamp bead, one electrode is connected to the LED bracket with gold wire, and the other electrode is connected to the bracket through silver glue. But silver reacts very easily with sulfides to form silver sulfide. As a result, the blackening and luminous flux of the LED are reduced.
Stronger anti-static capability
COB LED strips have stronger antistatic ability than traditional SMD LED strips.
Disadvantage:
Difficult to maintain the consistency of color
Because there is no COB led strips binning machines on the market. At present, all COB led strips manufacturers are only sampling to ensure color consistency. So, COB led strips are difficult to ensure that 100% are within the 3-step color tolerance.
Lower luminous efficiency
COB led strip light efficiency, currently only about 120LM/W. If you need higher light efficiency, COB led strip is not suitable.
Lower power
The maximum power of COB led strip, only recommended doing 15W / m. Because the number of chips per meter is too much, if the power exceeds 15W / m, the chip's heat is brutal to dissipate. COB led strip life will be shortened.
Characteristics of COB Flex Strips
If you've been listening, the advantages and disadvantages of COB flexible light strips should be obvious, so now let's get into some specific details about this sort of strip. If you're acquainted with LED strips, then lots of this may sound familiar, but there are some differences during this form of strip, so it's best to test out the guidelines below before using COB strips.
Cut and Connect
COB led strip can cut this strip just like our other strip lights. Please only cut along the cut marks marked on the strip every 50mm (24) / 25mm (12V). This allows you to cut the strip to a custom size or add gaps to your application. The cut strips can be used again and are best connected by soldering, but if this is often not an option, our COB strip connectors also are available as an option.
Dimmable
Flexible COB led strips are dimmable as well as regular SMD led strips.
You can use DALI, triac, PWM, 0-10V dimming power supply to use with COB led strips to achieve dimming.
Color Options
White light: 2700K, 3000K, 4000K, 6000K, and other custom color temperatures are available
Colorful light: Red, green, blue, yellow, pink, etc., are available.
Tunable white, RGB, RGBW are all available.
Voltage Options
5V(volt) cob led strip light
12V(volt) cob led strip light
24V(volt) cob led strip light
Length Options
5m cob led strip
10m cob led strip
50m cob led strip
100m cob led strip
COB LED Strip Sample Book
COB LED Strip Video
Solderless COB LED Strip Connector
IP grades
We offer a variety of options for waterproof COB led strip.
IP20 none waterproof, IP52 silicone drop, IP65 silicone sleeve, IP67 silicone sleeve, and other various waterproof ways are available.
COB led strip light applications
Architectural
Furniture & wine cabinet
Holtel renovation
KTV & KTV bar
Parking
shopping mall
TV
How to install the COB led strip light? (step by step)
Clean the surface where you wish to put in the COB led strip light.
Cut the scale of the COB led strip light you would like to put in.
Tear the 3M backside of the COB led strip light.
Paste the COB strip light where you would like to put in.
Connect the ability supply with COB led strip light.
If you wish to attach the COB led strip light, you'll be able to solder or use the cob led strip connector.
FAQs
Conclusion
If you need a light effect without light spots, you can try COB led strips. If you need strict color consistency, such as 3-step Macadam color tolerance or 2-step Macadam color tolerance, or if you need high lumens, high luminous efficacy, then you can only consider the traditional SMD led strip.
LEDYi Lighting is a professional cob led strip light manufacturers and factories. We offer customized solutions, OEM, ODM service. Wholesalers, distributors, dealers, traders, agents are welcome to purchase in bulk.
All of our LED strips and LED neon flex go through high-tech laboratories to ensure the utmost quality. Besides, we offer customizable options on our LED strips and neon flex. So, for premium LED strip and LED neon flex, contact LEDYi ASAP!