Are you looking for LED driver or LED power supply manufacturers? We provide a list of top LED driver or LED power supply brand manufacturers for you to choose from. Check them out here to choose the right one!
For more detail information about LED driver, you can check A Complete Guide to LED Drivers.
1. OSRAM https://www.osram.com/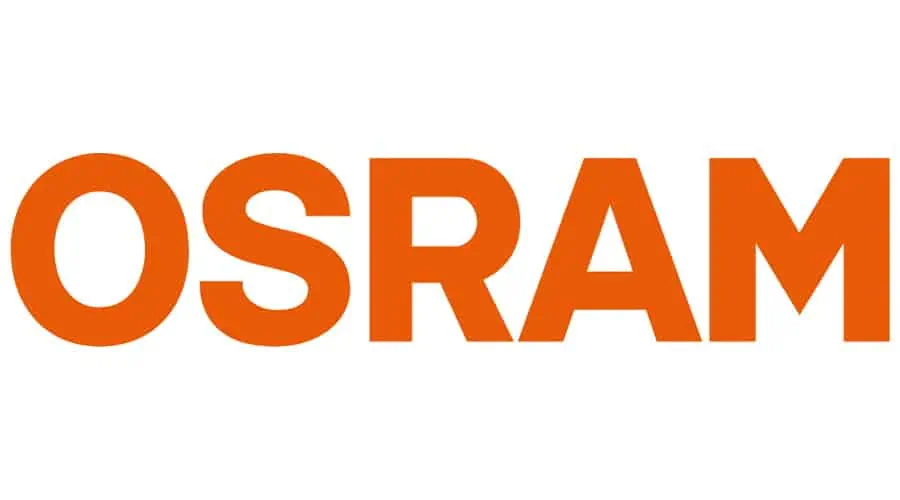 OSRAM Sylvania Inc. is the North American operation of lighting manufacturer OSRAM. … The company produces lighting products for industrial, entertainment, medical, and smart building and city applications, as well as products for the automotive aftermarket and original equipment manufacturer markets.
2. PHILIPS https://www.lighting.philips.com/
Philips Lighting is now Signify. Founded as Philips in Eindhoven, the Netherlands, we've led the lighting industry with innovations that serve professional and consumer markets for more than 127 years. In 2016, we spun off from Philips, becoming a separate company, listed on Amsterdam's Euronext Stock Exchange. We were included in the benchmark AEX index in March 2018.
3. TRIDONIC https://www.tridonic.com/
Tridonic is a world-leading supplier of lighting technology, supporting its customers with intelligent hardware and software and offering the highest level of quality, reliability and energy savings. As a global driver of innovation in the field of lighting-based network technology, Tridonic develops scalable, future-oriented solutions that enable new business models for lighting manufacturers, building managers, systems integrators, planners and many other types of customers.
4. MEAN WELL https://www.meanwell.com/
Established in 1982, headquartered in New Taipei City, MEAN WELL is a Standard Power Supply manufacturer and dedicated to developing specialized industrial power supplies solutions for decades.
Marketed worldwide with its own brand "MEAN WELL", MEAN WELL power supply has been widely used in all industries and almost everywhere in your life. From home espresso machine, Gogoro electric scooter charging station, to the well-known landmark Taipei 101 skyscraper top lighting and Taoyuan International Airport jet bridge lighting, all of these you will surprisingly find MEWN WELL Power hidden inside, functioning as the heart of the machine, providing stable voltage and current for a long time, and powering up the whole machine and system to operate smoothly.
MEAN WELL Power has been widely used in different industries such as Industrial Automation, LED Lighting/ outdoor signage, Medical, Telecommuting, Transportation and Green Energy applications.
5. HEP https://www.hepgmbh.de/
We specialize in designing and manufacturing safe, energy-saving, and delicate electronic lighting components with significant innovations in dimmable lighting. All HEP devices are running through an outstanding quality check process. Multistage test programs in production and final test procedure make sure each item fulfills all functional requirements. Our high quality standards guarantee the greatest possible safety and smallest failure rates.
6. LEDYi https://www.ledyilighting.com/led-driver/
LEDYi is a professional led strip and led driver supplier in China. LEDYi was founded in 2011 and now have a modern dust-free workshop of more than 5,000 square meters, more than 200 employees, and an R&D team of 15 members. We treat customers as long-term partners and aim to help customers win projects fast and efficiently.
7. TCI https://www.tci.it/
TCI is a worldwide known Italian Manufacturer leader in the production of electronic components for lighting applications. Our passion for Light dates back more than 30 years agoand has evolved over the time, always preserving the typical values of the Italian tradition: quality and reliability. At TCI we trust in the proactivity as the driving force of change and improvement.
8. EAGLERISE https://www.eaglerise.com/
The effective transmission, distribution, and utilization ofelectrical energy is essential for the daily operations of anycommunity. Founded during the 1990s, Eaglerise Electric &Electronic (China) Co., Ltd has since been fully dedicated tothe design, production, and sales of transformers and powersupply devices. As a highly reputable Chinese manufacturer,our robust catalogue lists more than 400 productspecifications. These products are comprehensively sortedinto four major categories including electromagnetic power supply, electronic power supply, special transformers,high frequency electromagnetic products and power transformer. Our devices have widespread applications inindustries such as power, lighting, and renewable energy.
9. MOSO https://www.mosoleddriver.com/
MOSO Power Technology Co., Ltd. ("MOSO Power Supply", stock code: 002660) is a national hightech enterprise. It is a global advanced power solution provider and a symbolic enterprise in the domestic power industry. It is also a wellknown brand in Shenzhen. Guangdong famous trademark enterprise. The company was selected into the Top 500 Chinese Brands in 2017 and was elected as "Top Ten Influential Brands in 2017". Since its establishment in 2006, after several years of rapid development, the company has been recognized by many Fortune 500 companies and formed strategic partnerships with them.
10. SOSEN https://en.sosen.com/
Established in 2011, Shenzhen SOSEN Electronics Co., Ltd.(hereafter as SOSEN) has been focusing on the research and development, production, sales and service of medium and high power LED driver with the vision of "Create an excellent brand of LED driver". SOSEN is one of the most competitive high-power LED driver brands in China. The products are widely used in outdoor lighting, horticulture lighting, industrial lighting, landscape lighting, industrial control, etc.
11. INVENTRONICS https://www.inventronics-co.com/
Established in 2007, Inventronics is one of the world's top LED driver manufacturers specializing in building innovative, highly reliable and long-life products that are certified compliant to all major international safety and performance standards. We design our own drivers at our headquarters in Hangzhou, China and have specialized teams that focus on low, mid and high-power designs as well as teams for network controls and accessory products. Our drivers are manufactured within our Science and Technology Park in Tonglu, China. We encourage factory visits for a first-hand experience of our commitment to quality.
12. LIFUD http://www.lifud.com/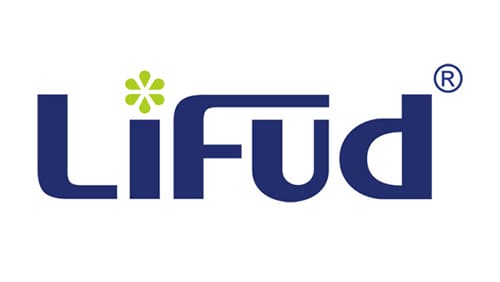 Since 2007, when Lifud was established, Lifud team has been sticking to the value concept of "integrity, responsibility and dedication". We are determined to become a leading provider of LED power supply and intelligent system solution. Lifud is committed to offering excellent-performance and high-reliability LED driver and smart lighting system to commerce, residence, industry, road and other environments where lighting is needed so as to contribute to the world's green lighting and human-centric lighting.
13. KEGU POWER http://en.kg-power.com/
Guangdong Kegu power ecectronics Co_ Ltd. is a global supplier of LED drivers since 2008 and becomes one of the most important player in LED driver industry. Kegu power has production bases in Foshan and Jiangshu province, covers 50000 sqm, 30 senior engineers, and an annual production capacity is 20 million pieces.
Kegu Power is ISO 9001:2015 certified and adopts Barcode Trace-ability System for best quality control, and also has advanced ERP management system to optimize the internal operation processes, and continuously enhance management performance and product competitiveness. Our products are engineered up to the utmost standard and pass worldwide certificates such as CE TUV ENEC CB RoHS UL CCC ect.
Kegu power is sticking to providing good quality products and complete services, continuous technical innovation and creating values to customers all the time. Looking forward to working with global partners and be your most reliable supplier in LED driver.
14. LONGOOD http://www.longood.com/
Shenzhen Longood Intelligent Electric Co., Ltd.( hereinafter referred to as Longood,stock code: 300543 ) was established in 2001. As one of state-level high-tech enterprises, top 100 private enterprises of Baoan, Shenzhen City, Longood focuses on electronics design, manufacturing, sales and service in Intelligent Controllers, Intelligent Power Supplies, New Energy Products etc. These are widely used in Smart home appliances, Power tools, Lithium-ion battery BMS, LED lighting, HID lighting, Electrical Motor system, New energy products and other fields.
15. LTECH http://www.ltech.cn/
Zhuhai LTECH Technology Co., LTD. (Stock Code: 832110), founded in 2003, has greatly promoted the development of the field of intelligent LED lighting control in China. Over 18 years, LTECH has been at the forefront of LED lighting control technology in China. It is China top 10 intelligent lighting brand and is also one of the leading manufacturers of LED lighting control systems in the world.
16. EUCHIPS http://www.euchips.com/
Shanghai Euchips Industrial Co. Ltd was founded in 2005 and located in Shanghai. The company has devoted to research, development and sales for 16 years. Faced with the fierce competition and higher popularity in LED markets, the founder of Euchips turned the development direction of core products to high-grade LED controllers and dimmers with his sensitivity to the market and confidence to the research team. In 2008, company changed the former name "Shanghai Euchips Lighting & Electronics Technology) Co. Ltd." into "Shanghai Euchips Industrial Co. Ltd.".
17. SNAPPY https://www.snappy.cn/
Ningbo Snappy Optoelectronics Co., Ltd. (hereinafter referred to as Snappy) is a "small and sophisticated" innovative, high-growth, low-carbon and environmentally-friendly enterprise; it is deeply engaged in the industry segmentation market to meet the world's highest-end customized customers.
Established in 2003, Snappy started to develop and manufacture high-frequency transformers, inductors, coils and other products; at the end of 2010, it began to transform into the LED lighting field. It is a customized and innovative company that provides solutions for the global lighting industry.
Adhering to the slogan "The driving force behind LED lighting solutions", the company has developed a series of super slim, regular size, linear size and waterproof LED drivers suitable for indoor and outdoor lighting applications.
The company's insistence on innovative design concepts makes series products lead the world. High-end markets customers from global markets.
FAQs
Conclusion
If you want to find the best led driver or led power supply brand manufacturer, this list is helpful for you.
If you want to source led strip lights from China, don't hesitate to contact LEDYi.
For more information, you can visit Best LED Lights Manufacturers: A Definitive Guide.