Are you looking for LED controller manufacturers? We provide a list of top LED controller manufacturers in China for you to choose from. Check them out here to choose the right one!
PS: If you need to find LED strip light factories or manufacturers from China, LEDYi is one of the best choices.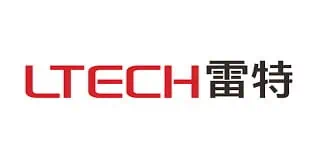 Zhuhai LTECH Technology Co., LTD. (Stock Code: 832110), founded in 2003, has greatly promoted the development of the field of intelligent LED lighting control in China. Over 18 years, LTECH has been at the forefront of LED lighting control technology in China. It is China top 10 intelligent lighting brand and is also one of the leading manufacturers of LED lighting control systems in the world.
---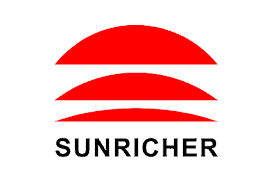 Shenzhen Sunricher Technology Co.,Ltd, established in 2007, is a TUV SUD ISO 9001:2015 certified high-tech enterprise which specializes in intelligent lighting control and smart home technology especially intelligent LED lighting dimmers and controllers.
---

Shanghai Euchips Industrial Co. Ltd was founded in 2005 and located in Shanghai. The company has devoted to research, development and sales for 16 years. Faced with the fierce competition and higher popularity in LED markets, the founder of Euchips turned the development direction of core products to high-grade LED controllers and dimmers with his sensitivity to the market and confidence to the research team. In 2008, company changed the former name "Shanghai Euchips Lighting & Electronics Technology) Co. Ltd." into "Shanghai Euchips Industrial Co. Ltd.".
---
Founded in 2014, Guangzhou Skydance, located in Panyu district in Guangzhou, China, is a professional manufacturer in the field of lighting control systems, committed to the highest quality control standards to provide customers with stable and reliable products. We take pride in designing each product with the goal of providing the best lighting controlling performance possible in its price range.
---

Futlight Optoelectronics Co., Ltd is high-tech enterprise, located in shenzhen city, who is specialized in R&D, manufacturing and selling all kinds of smart led lights. Our main products include smart led bulbs,led downlights, led panel lights, led controllers,led remote, outdoor garden lights and floodlights, underwater and underground lights.
---
6. https://www.ledyilighting.com/led-controller/
LEDYi is a professional a china led strip light, led neon light and led controller supplier. LEDYi was founded in 2011 and now have a modern dust-free workshop of more than 5,000 square meters, more than 200 employees, and an R&D team of 15 members. We treat customers as long-term partners and aim to help customers win projects fast and efficiently. We offer led tape lights, industrial work light strip and rgb led strip at best price for outdoor / exterior / external lighting.
---
Shenzhen SINGBA LIGHT Co., Ltd. is a high-tech LED semiconductor lighting technology company. The company has concentrated on excellent software design and system R&D personnel. The technical content of our self-developed LED lighting control system has been at the top level in the industry. LedEdit lighting effect production software is fully integrated with popular design software such as AutoCAD, FLASH, Photoshop CS2, etc., providing a robust development and control platform for lighting designers.
---
Zhuhai Bincolor Electronic Technology Co., Ltd. Is founded in May,2010, it is a high-tech enterprise which is dedicated to development and manufacturing of LED control systems. Bincolor has a core team with many years extensive industry experience, and strong research and development strength in the LED field. Our products are widely used on various occasions such as billboards, building lighting engineering, indoor decoration lighting, etc.
---
Shenzhen Hoion Lighting Co., LTD is a science and technology company, focus on the LED lighting control technology since 2009.
Based on the years of the technical precipitation and production experience, we provide hundreds of (easy to use, reliable, low price) products for the whole world wide clients and projects.
---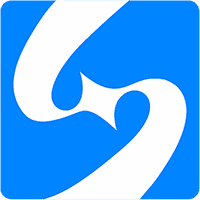 Shenzhen Sperll Optoelectronic Technology Co., Ltd. (hereinafter referred to as "Sperll") is a professional company integrating independent development, sales, and service of intelligent LED control systems. Sperll is a highly innovative LED lighting control system provider, over the years, the SP series LED controller has been loved by customers at home and abroad for its excellent quality, stable combination of software and hardware, and continuous innovation.
---

Shenzhen leynew technology Co., LTD. Is a company devoted to LED controller series products of the high-tech enterprises.
leynew was established in September 2005, is shenzhen China earliest professionals engaged in LED lighting control technology research and developing enterprise, have more than 10 years rich experience and strong research and development capabilities, products have the CE, Rohs certification, sales in Europe, America, southeast Asia, the Middle East and other countries.
For more information, you can visit Best LED Lights Manufacturers: A Definitive Guide.
FAQs