Are you looking for LED strip manufacturers in the Dubai UAE? We provide a list of top LED light suppliers for you to choose from. Find the right LED strip supplier for you in this list!
There are many top led light strip suppliers in the UAE, sourcing light strips from the local market will facilitate your communication and delivery.
PS: If you need to find LED light strip factory from China, LEDYi Lighting is one of the best choices.

The company Nakashi General Trading LLC is a subsidiary of Anita International General Trading LLC, Dubai, UAE (since 1979). Sole object of the company is to provide quality LED light fittings and fixtures primarily catering to markets as Bahrain, Kuwait, Oman, Qatar, Saudi Arabia, United Arab Emirates.
Our primary products are LED Flexible Strips, LED Spot Downlights and LED Neon Flex. All models and variants offered under these categories come with excellent build quality finish and exceptionally superior performance.
Led Corner is established in 1994 and started its Led lighting division in the name of LED CORNER CO. UK. LTD in the year 2009 in UNITED KINGDOM with the aim of supplying the latest Led lighting technology. We are proud to say that we also stated our operations in the Middle East namely LED CORNER TRADING LLC in 2011, located in Dubai, Al Quoz Industrial Area – 1, United Arab Emirates. We procure our products from the renowned LED manufacturers around the Globe. Also we hold the distributorships of many reputed LED brands. Our products are designed and produced to meet the highest quality standards using the best components, latest manufacturing processes and strict quality systems. Due care has been taken in every aspect of design including thermal management, power management and optical management to ensure best illumination, long life and high efficiency, thus our products meets the quality standards of ROHS, CE & ISO. We operate in Commercial & Industrial LED lightings, LED Outdoor Lights or Outdoor LED lightings, LED indoor lights or Indoor LED lightings, Residential LED lightings, Swimming Pool LED lights or LED Under Water Lights, LED Street lights,LED tube lights, LED Garden lights, led signage solutions or Sign board LED lightings and the allied power supplies.
3. https://globallightllc.com/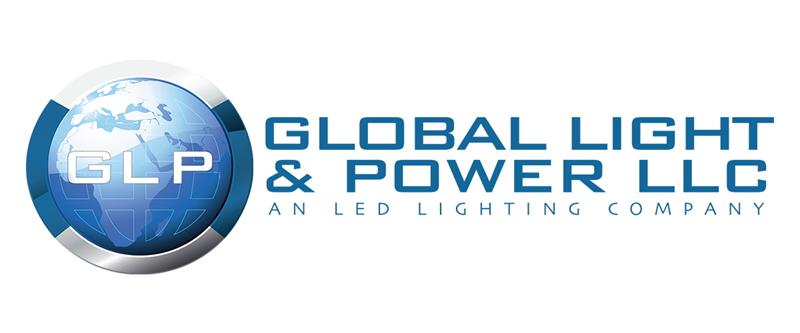 Global Light & Power is a premier manufacturer of LED lighting fixtures, lighting power supplies and LED drivers for Indoor, Outdoor lighting and under water lighting fixtures.
Based in Dubai, UAE, Global Light & Power offers an innovative approach to specification grade, energy efficient LED fixtures that exhibit superior craftsmanship and aesthetics. GLP maintains product development engineering teams in Dubai, UAE, manufacturing facilities in Dubai- U.A.E, Guangzhou- China and sales distribution throughout the United States, Africa and the Middle East. GLP partners with Nichia from Japan, the world's leading LED Chip manufacturer.
Our products and services are available globally and our experienced team ships worldwide on a daily basis. We are proudly associated with international projects in Oman, Maldives, Saudi, Qatar, Kuwait, Bahrain, Nigeria, U.S.A., South Africa, Kenya, Tanzania, Iran and Iraq.

Established in 2010, LUMO is a leading lighting manufacturer serving both the installation and distribution markets. Its name originates in the Esperanto meaning light. In 2016 LUMO FZE becomes a part of LUMO FZE Industrial which has focused on lighting manufacturing and customized lighting designs based in Jebel Ali Free Zone, Dubai, United Arab Emirates.
With more than 500 products, LUMO FZE offers a wide range of contemporary, modern and classic luminaries bringing vitality and visual comfort. The luminaries are designed for use within professional medium-to-large interior and exterior applications such as retail, offices, public buildings, hotels, restaurants and landscaping outdoor LED solutions. LUMO offers high supply reliability because products are being manufactured in UAE with the highest standards and qualification tests. The products find their way to the end user through the contractors, lighting specialists or interior designers. Sales and distribution are the joint responsibility of us and our local partners, most notably landscape companies, electrical and lighting wholesalers.

ILIGHTYOU is a 15 year-old French Lighting Company. We are the biggest online platform for lighting with over 300 brands in UAE. It covers all categories of lighting services from decorative to architectural lighting for both indoor and outdoor premises. We can provide our clients a global tailor-made solution that matches all design and that fits their budget!
6. https://www.inspired-lighting.ae/

Inspired Lighting was founded in 2006 with industry experience of over 30 years. We are based in the North West of the UK in Heywood Manchester with excellent links to motorway networks. As we have a vast amount of stock available in the UK, we are able to offer an unrivalled service to the high street and end user.
Our products range from the simplest of GLS lamp bulbs right up to the showpiece light fitting for any setting.With a next day delivery service and a team of dedicated customer service team we feel all our customers needs and requirements can be dealt with in a professional and efficient manner. With a we can do attitude from our sales and support staff we feel we have an ability to help and assist every style of enquiry.
DCD Technologies is the leading lighting expert based out of Dubai, specializing in lighting design and supply. With a diverse product portfolio from the world's best lighting suppliers, we provide the most innovative lighting solutions for indoor/outdoor, residential, commercial and industrial projects.
What started out as a modest operation Dubai has now grown into an impressive company with global footprints. We have garnered a broad clientele spanning across the Middle East, South Asia and Africa. Our experience in dealing with a wide range of lighting applications and geographical regions has given us a plethora of know-how in implementing the perfect solution for any requirement.
Having collaborated with prestigious design teams – interior designers, architects, developers and engineers, we have assisted them in bringing their creative goals to life.
With a great focus on our core values, creativity and quality, DCD Technologies has acquired a reputation for a reliable customer service experience. We seek to be the preferred partner for customers looking for complete lighting solutions. From design to functionality, we guarantee it all.
8. https://elettricolighting.com/
Elettrico is a lighting supplier looking to the future
Our company belongs to Master lighting International Trading Group, PTC & Al Wafa Group, Jordan, which have been successfully and dynamically developing since 1972. Elettrico is one of the largest suppliers of lighting in Dubai UAE. On 2022 the company is one of the leading light distributor in UAE with wide portfolio of huge-scale projects done in Dubai, Abu-Dhabi, Sharjah, RAK, UAQ, Fujeirah, Al Ain, as well as in Jordan and Palestine. We are a distributor of world manufacturers of electrical equipment and light fittings in Dubai. In partnership with Master lighting International Trading we provide high-quality, efficient and reliable devices all around GCC region. Thereby our company is illuminating the path to success for partners in United Arab Emirates and in other countries of the region.
Since 1998 we have been providing high quality lighting solutions that meet the market's requirements as in that year we approached the lighting system world, selling all sorts of lighting products and accessories to our clients…also we were consult or supply them the best lighting solution and service. In 2004 our company became the Exclusive distributor of high branded lighting system solutions and wiring accessories in Iraq…as we started to cooperate with OSRAM to provide Energy-efficient, stylish and high-performance luminaries HID, LEDs and Control Gears to Iraq Market. Moreover, the company became the Exclusive distributor for TRIDONIC products, which includes control gears, ballasts and transformers.
10. https://www.ledyilighting.com/
LEDYi is a professional led strip and neon flex manufacturer & supplier in China. LEDYi was founded in 2011 and now has a modern dust-free workshop of more than 5,000 square meters, more than 200 employees, and an R&D team of 15 members. We treat customers as long-term partners and aim to help customers win projects fast and efficiently.
Conclusion
If you are looking to find the best LED strips for your local market in the Dubai UAE, this list will help you.
LEDYi manufactures high-quality LED strips and LED neon flex. All of our products go through high-tech laboratories to ensure the utmost quality. Besides, we offer customizable options on our LED strips and neon flex. So, for premium LED strip and LED neon flex, contact LEDYi ASAP!
For more information, you can visit Best LED Lights Manufacturers: A Definitive Guide.