Exhibitions and trade shows are excellent initiatives for the lighting industry to get brand recognition on an international platform. But will all lighting events give the same outcomes for boosting your business? No, they won't. So to get the most attractive deal for your lighting company, you must choose an effective and engaging trade show that attracts the maximum audience. And this guide will help you get that ideal platform.
Like every year, in 2023, we have some outstanding lighting exhibitions and trade shows on the list. These shows will take place in different world locations, including cities like- Guangzhou, Dubai, Las Vegas, Hong Kong, New York, and more. And the organizers of the shows invite exhibitors and visitors from all parts of the world. So, these events will be a fantastic scope for the lighting manufacturers to get the best business deals and worldwide recognition!
In this article, I provide a complete guideline highlighting the best lighting exhibitions and trade shows of 2023. You will get all the procedures and requirements to attend the shows as an exhibitor and visitor. So, without further delay, let's get into the discussion-
What Is Lighting Exhibition & Trade Show?
Lighting exhibitions and trade shows are arranged to showcase and demonstrate the latest lighting products and services. It gathers people from the lighting industry, including manufacturers, suppliers, and customers.
Light manufacturing companies from various countries attend lighting exhibitions to add brand value to their company and present their product to the international market. Furthermore, it is an excellent platform for lighting companies to contact international customers. Attending such an event helps a business get better contacts. Besides, they can get to know the competition and bring innovations to their products.
Joining a lighting exhibition and trade show is also a good opportunity for customers. They get all the best lighting brands under a single roof. That is how they can contrast and compare the products of different brands, their used technologies, quality, and pricing. Thus, customers can get the best lighting deals.
Why Is The Lighting Exhibition & Trade Shows Organized?
The lighting exhibition and trade shows are organized to introduce new lighting products and technologies to a broader audience. Lighting companies attend such shows to add brand value and earn worldwide recognition for their products. Besides, it helps them to create a good impression and thus gain better business opportunities.
The lighting exhibition and trade show organizers invite lighting companies from around the world. Therefore, it opens more significant marketing and selling opportunities for lighting companies.
Benefits of Attending The Light Exhibition & Trade Shows?
Attending an alighting exhibition and trade show benefits both the exhibitor/business and the visitors. These are as follows-
1. Raise Brand Awareness
Trade shows, and exhibitions gather thousands of business entrepreneurs and professionals worldwide. And attending such events gives recognition to a brand and creates awareness. It directly impacts the brand's reputation and helps maximize the ROI.
2. Forge Business Relationship
Light exhibitions and trade shows are a great opportunity that creates face-to-face meetings with potential partners — allowing for a chance at a good first impression. So, don't miss this chance! Give a professional approach in the trade shows so that clients get interested in collaboration.
3. Highly Targeted Leads
Lighting exhibitions and trade shows are excellent platforms for selling your products. All you need to do is present the positive aspects of your products effectively to close a sale. And thus, target your customer and set the deal.
4. Competitor Analysis
A lighting exhibition and trade show exposes the strategies and offerings of the competitor companies in the best way possible. Attending such events allows you to watch what competitors bring to their tables. And thus, it helps you analyze your products' market and position.
5. Business Idea & Education
Every reputed lighting event arranges seminars and conferences to discuss the latest lighting technologies and innovations. They also include business ideas and guidelines. So, attending a lighting exhibition and trade show will broaden your knowledge about the lighting industry. Plus, it will offer you new business ideas and strategies.
Therefore, you can assure that it is an excellent decision to attend a lighting exhibition and trade show for shining your lighting business.
Who Organizes The Light Exhibition & Trade Shows?
When it comes to lighting exhibitions, many regional and international organizations arrange lighting exhibitions and trade shows all around the world. However, their main focus is successfully conducting fairs, conferences, exhibitions, and other events.
Among them, Messe Frankfurt is the most prominent name as an exhibition and show organizer. It is the largest and oldest active event organization company. This busty company hosts over 100 events each year. The organizer of upcoming lighting offers like- GILE-2023, Light + Bright-2024, Light Middle East-2023, etc., is none other than Messe Frankfurt.
Besides, there are many regional organizers like- Hong Kong Trade Development Council (HKTDC). It is an international body that works to create business opportunities for Hong kong. They are going to organize the upcoming Hong Kong International Lighting Fair 2023.
Apart from these, some other reputed lighting exhibitions and trade show organizers are Consumer Technology Association (CTA), LIGHTEXPO, etc.
Where Do Light Exhibitions/Trade Shows Arrange?
Lighting exhibitions and trade shows occur in many countries/cities worldwide. But the following are the most popular cities where most of the lighting events occur-
Guangzhou
Dubai
Las Vegas
Hong kong
Berlin
Frankfurt
London
New York
Madrid
Philadelphia
The upcoming lighting events of 2023 will take place in the cities mentioned above. But you should know which city organizes the best lighting trade shows before attending one. Read the below section to know the best exhibition and trade shows in detail-
Best Lighting Exhibition Trade Show: 2023
Every year, many lighting exhibitions and trade shows are arranged worldwide. But all these shows are less effective. The main aim of attending and exhibiting at trade shows is to grab public attention, recognize your brand, and bring profit to your business. And to ensure these objects, you must choose the best event that will bring life to your aims. Keeping that in mind, I've listed the best upcoming lighting exhibitions and trade shows worldwide. Check the list and get yourself ready to attend the best one-
Date Of Exhibition: June 09, 2023 – June 12, 2023
Location: Guangzhou – Canton Fair Complex, China
Guangzhou International Lighting Exhibition, GILE, is one of the worth mentioning fairs in the lighting industry. It is the largest light exhibition in Asia, where you can find hundreds of lighting companies.
GILE's forthcoming lighting trade show will be held at Canton Fair Complex, China. Their last exhibition (2022) was a great hit attracting people from over 58 countries. With such a great response, the authorities of GILE-2023 are planning their upcoming lighting exhibition trade show with full enthusiasm. The theme of GILE-2023 is THINK LIGHT: Envisage The Next Move. It aims to inspire the lighting industry to see innovations as a turning point for advancement.
Lighting technology is undergoing remarkable changes with smart lighting and IoT applications. And the main focus of this fair is to showcase all these innovations to people worldwide. So, the event is an excellent opportunity to learn about the latest lighting technologies, interact with professionals, and more.
Product Category:
1. Lighting accessories, components & equipment
Lighting accessories
LED packaging components
Electronic components
Optical component
Measurement equipment
LED packaging equipment
Testing equipment
2. LED technology
LED & light sources
Power supply, drivers, and electronics
LED specialty applications
3. Luminaries
Residential lighting
Commercial lighting / Industrial lighting
Urban lighting / Architectural lighting
Smart lighting
Electric lights
LED display and signage
Register now and get your ticket to join Guangzhou International Lighting Exhibition-2023 on June 9 – 12, 2023!
Date Of Exhibition: March 03, 2024, until March 08, 2024
Location: Frankfurt – Messe Frankfurt, Germany
Messe Frankfurt GmbH organizes one of the world's largest lighting trade shows, Light + Bright, every two years. The last event arranged by them was in 2022. And the date of the upcoming exhibition is already dated between 3 and 8 March 2024.
Light + Building offers an excellent opportunity for international participants to explore a wide range of lighting technologies. Plus, it will be an exciting 6-day in-person experience for lighting designers, architects, and planners.
Another matter of attraction about this fair is its live product demonstration. It helps the brands to build a direct connection with the customers. Thus, joining the fair will create new opportunities to build networks with peers and forge new business partnerships. So, don't miss this opportunity; start planning to attend the best lighting trade show of 2024 in advance!
Product Category:
Lighting
Electrical Engineering
Home and Building Automation and
Connected security technology sectors
Date Of Exhibition: October 27, 2023 – October 30, 2023
Location: Hong Kong – Hong Kong Convention and Exhibition Centre, China
Hong Kong International Lighting Fair is a great platform to showcase the latest lighting technology and designs. This exhibition is known for its traditional and innovative approach to light showcasing. Further, you will undoubtedly find some fantastic and latest collections here regarding light designs.
The Hong Kong international lighting fair highly focuses on commercial lighting designs. Besides, they have specialists in household lighting, outdoor lighting, parts & components, lighting accessories, and lighting management, design & technology. In short, you will find whatever you are looking for here under a single platform.
The main objective of the organizers is to target the growing demand for innovative and green lighting zones. And with this aim, they will display energy-efficient lighting products and solutions to over 1,100 exhibitors. As per the records of the previous years, the 'Hall of Aurora' will be the fair's highlight. Here you will find the branded and latest lighting solutions. The trade show will showcase all lighting types, from functional to decoration lighting. Besides, they offer you smart lighting solutions with the latest technological trend, software, and management systems.
The Hong Kong international lighting fair prompts industry intelligence and covers advancements in lighting technology, design trends, and market development. Thus, it allows participants to interact with their international counterparts. Further, they welcome about 1355 exhibitors and 20511 visitors to the 2023 fair in Hong Kong. So, register soon to attend this four-day grand lighting exhibition!
Product Category:
Commercial Lighting
LED Lighting
LED Essentials
Residential Lighting
Smart Lighting & Solutions
Testing & Certification
Trade Service & Publication
Date Of Exhibition: September 20, 2023 – September 22, 2023
Location: Thailand
LED Expo, one of the note-worthy lighting exhibitions in Asia, will arrange its 2023 exhibition in Thailand. The event hopes to accelerate the Asian lighting industry by providing an innovative hub for lighting manufacturers. And with this intention, they will boost the demand for lighting trade shows and create new marketing opportunities for the consumer.
They aim to provide you with a wide range of lighting solutions under a roof. With the theme of 'Connected lighting for sustainable living, the exhibition seeks to highlight energy-saving, eco-friendly, smart lighting solutions. In addition, it will work to gather industry professionals to generate sales leads.
In a nutshell, LED Expo-2023 is an excellent opportunity for face-to-face networking, exchanging the latest lighting trends, knowledge sessions, and much more. So, if you want to exhibit or attend for business purposes, LED Expo-2023 (September 20-22, 2023) is a perfect show floor to take your business to the next level! So, register ASAP!
Product Category:
Eco-Friendly lighting
Energy Efficient Lighting
Healthcare & Social Care lighting
Horticulture Lighting
Human Centric Lighting
Smart lighting
Sustainable Lighting
Date Of Exhibition: January 5, 2023 – January 8, 2023
Location: Las Vegas
The Consumer Electronics Show (CES) in Las Vegas is one of the most popular events for visitors interested in consumer technology. Besides, it is an excellent platform gateway for future events, exhibitions, and trade shows.
The CES-2023 will be held from the 5th to the 8th of January at the magnificent Las Vegas Convention Center. And this event will be a gathering of visitors from over 160 countries. So, CES is an excellent opportunity to explore lighting technology delivery, media systems, and more.
Besides the lighting industry, this exhibition opens a perfect opportunity for the suppliers and developers of other product categories. It is a complete package for developing partnerships for boosting sales at 5G connectivity, AI, AR and VR, smart cities, sports, and robotics.
CES lighting trade shows have been popular as they significantly impact the industry. And, based on previous success, the organizers are confident that the upcoming exhibition will be a huge success. So, register for the show and get your hotel booking soon!
Product Category:
5G connectivity
Artificial intelligence
Augmented and Virtual Reality
Smart Cities
Sports
Robotics and more
Date Of Exhibition: January 17, 2023 – January 19, 2023
Location: Dubai
The Light Middle East event for lighting designers will be held in Dubai from January 17, 2023, to January 19, 2023. It is an excellent opportunity for the entire lighting community to keep up-to-date with the latest lighting designs and technologies.
The exhibition aims to discover new products and solutions for driving an innovative, safe, secure, and sustainable future. With these themes, Light Middle East is opening a wide door for the worldwide lighting business. And like all its previous events, in 2023, the exhibition will also introduce the latest and the best lighting technologies.
The Light Middle East has an excellent reputation for its successful approach to lighting events. And for this reason, it is often compared to the Hong Kong International lighting events. So, if you are looking for the best marketing option for your lighting business or searching for the best lighting solutions for your project, register for free entry now!
Product Category:
Decorative Lighting
Technical Lighting
Architectural Lighting
Smart Home & Building Automatic
Electrical Engineering
Electric Lamp, Components, And Accessories
Date Of Exhibition: May 23, 2023 – May 25, 2023
Location: New York – Jacob K. Javits Convention Center, NY, USA
Lightfair International is the world's largest architectural and commercial lighting trade show. Every year they bring together 500+ exhibitors and over 24,000 guests to introduce innovative lighting solutions.
The upcoming Lightfair International will be held between 23 – 25 May 2023 in New York. This event's primary focus will be delivering smart technology products. It will be a vast gathering of thousands of visitors from hundreds of countries. And as per the exhibition's earlier history, gathering public engagement to increase your business ROI will always take a bit. So, LightFair 2023 is the must-attend lighting event of 2023!
Product Category:
Home Decoration Lighting
Architectural Lighting
Commercial Lighting and more
Date Of Exhibition: November 05, 2024, until November 08, 2024
Location: Madrid – IFEMA – Feria de Madrid, Spain
MATELEC 2024 is an international exhibition and trade show for electronics going to be held in Madrid, Spain. It will be a four-day event from November 05 to November 08, 2024. The event organizers welcome thousands of exhibitors and visitors to this grand program.
This trade show opens opportunities for the electrical industry to bring their innovations under the same roof. You will build a network with professionals from your industry throughout the year. They arrange the events successfully, adding value to the lighting sector. It further offers powerful synergies and collaborations with the MATELEC group. If you are willing to attend a lighting exhibition, MATELEC 2024 in Spain will be an excellent option.
Product Category:
Lightings
Telecommunications
Network installations
Switchgear and mechanism
Switchgear and cables
Conductors
Energy storage and self-consumption
Electric vehicles
Home automation
Smart cities
Date Of Exhibition: January 19 to 21, 2023
Location: Addis Ababa – Millenium Hall, Ethiopia
Africa is an ocean of opportunity for the lighting industry. And Lightexpo is the most prominent lighting event in Africa. The trade show is dated to be taken place from January 19-21, 2023. The organizer has selected Addis Ababa – Millenium Hall, Ethiopia, for the event.
The reason for choosing Ethiopia is its fastest economic growth. Plus, it is one of the most developing countries in Africa. So, that is what makes Ethiopia the best location to arrange this global event.
The light industry of Africa is targeting a global mission. And Lightexpo Africa- 2023 is going to be a big hit. It offers consumers a wide range of lighting solutions for domestic and commercial purposes. With this intention, they aim to introduce the African lighting industry to the world. So, it is an excellent offer to contact high-level buyers in Africa. Plus, it gives the best return as an exhibitor and allows you to enter the African lighting industry.
Product Category:
Waterfront/marine lighting
Automation
LEDs
Lighting controls & solutions
Intelligent controls
Interior illumination
Lighting electronic
Multi-room solutions
Indoor lights
Fluorescent / CFL
Indoor lights and Outdoor Lighting etc.
Date Of Exhibition: November 07, 2023, until November 10, 2023
Location: Warsaw – Warsaw Expo, Poland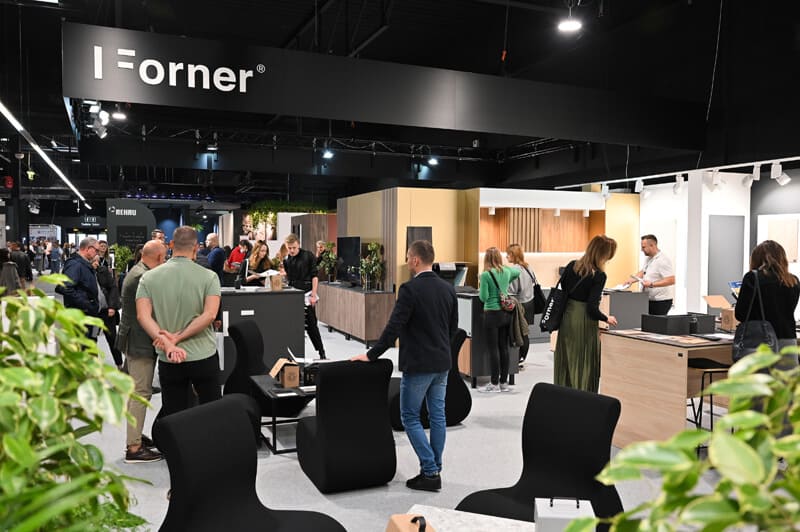 Poland's largest light exhibition and trade show, Warsaw Light Expo will be held from November 07 to 10, 2023. This four-day-long event provides an excellent experience for the lighting community. This event is a must-attend for professionals, homeowners, and business owners. You will find an extensive range of outdoor and indoor lighting product displays here.
Attending the show as an exhibitor will allow you to present your product live to the customers. Besides, it will help you know market demands and establish valuable business contacts. Again, attending as a visitor will allow you to find over a hundred companies in one place and time. It will also help you get new business partners and sign a contract on favorable terms.
Warsaw Light Expo provides a platform for professionals and businesses to exchange ideas. Thus it inspires visitors to learn about the latest trends and innovations in lighting. So, attending the fair, you will find some outstanding lighting solutions.
Product Category:
Exterior Lighting
Interior Lighting
Lighting Accessories and Fixtures
Smart Home
Date Of Exhibition: September 1, 2023 – September 5, 2023
Location: Berlin, Germany
The IFA is the world's most significant technology marketplace. It is a leading consumer and home electronics trade fair. The location of this event, Berlin, is the heart of the European regional market. And the engagement of this city is one of the reasons to attract the audience to the fair.
IFA provides a comprehensive market overview on an international scale. In fact, it is the focal point for all dealers, buyers, and industry and media experts. And so, it captivates trade visitors from over 130 countries each year.
The IFA-2023 will be held in Berlin for five days, from Friday, September 1, to Tuesday, September 5, 2023. You can see demonstrations of the most recent products and innovations here. Furthermore, you will get excellent opportunities to contact the leading brands. And attending such an event will also uplift your business profile.
Product Category:
Consumer Electronics
Lightings
Electronics & Electricals
Information Technology
Photography
Telecommunications
Date Of Exhibition: September 1, 2023 – September 5, 2023
Location: Moscow – Expocentre, Russia
Interlight Moscow arranges great light trade shows, welcoming thousands of exhibitors annually. Besides, it has created a history of putting professional events for industry experts. And to repeat this success, they are launching their upcoming events on September 1, 2023. It is going to be a five-day long exhibition.
Interlight Moscow is an excellent opportunity for lighting businesses to showcase their products. Besides, they also present inspiring ideas on various electrical engineering and automation solutions.
With the growing demand for innovative technologies, people are fond of modern lighting. And Interlight Moscow allows you to learn about these latest technologies and facilities. So, by participating in this event, you are getting everything under one roof!
Product Category:
Technical Lighting
Decorative Lighting
Electric Lamps
Components
Festive Lighting
Electrical Engineering
Building Automation
Integrated Security System
Smart Home
Smart City
How To Choose The Best Light Exhibition & Trade Shows?
You already know about upcoming lighting exhibitions and trade shows from the above section. But which one to attend? No worries, check the below factors, considering which you can get to choose the best event to attend-
The main target of exhibiting products at any exhibition and trade show is to reach the most audience possible. For example, in a lighting exhibition and trade show, different light manufacturing brands bring out their latest product and showcase them on this international platform. Thus, the visitors know about their product and get a good impression of the company. And in the future, it opens a chance for signing business contacts and collaboration. But all these are only possible with having enough visitors or audiences to the event. That is why, when you select a trade show or lighting exhibition, always keep an eye on the audience or the previous history of engagement of the shows.
Format And International Approach
Before attending any lighting show, you must know the show's format. The lighting exhibition or trade show format includes the show's events or categories. For example, how many days the show will continue and what facilities they offer. You should also know if there are any grooming sessions or not- these are the factors you should consider. Besides these, the most crucial factor is knowing the public reach the event will bring to you. So, go for the show that offers the best deals.
Lighting exhibitions and trade shows create significant opportunities for exhibitors and visitors. Exhibitors from different countries gather at the event with their innovative lighting solutions. They present their companies' achievements and reliability in front of the global market. And this helps them to get worldwide recognition and impressive business deals. A lighting exhibition and trade show also help them to build networks with the international community. Thus, they can enhance their brand value and reputation.
Again from the visitor's side, attending a lighting exhibition and trade show can be a great source of business inspiration. Such events invite successful entrepreneurs who inspire with their motivational speeches and ideas. So, it is a great place to start your lighting business. The visitors also learn about new lighting technologies and get the best deal for their projects.
Media publications of the trade shows create another fantastic opportunity for the exhibitors. All reputed lighting events have media partners to highlight the show and its activities in front of the entire world. Thus, it helps to gather maximum attention and public reach.
The ratings of the lighting exhibition and trade shows tell you how effective the events are for the exhibitors or the visitors. Attending any lighting exhibition or trade show is a big decision as it costs a lot, especially when attending a show abroad. So, there is no chance of wasting your money on low-rated shows that will bring you nothing. That is why it is wise to research correctly and get the best-rated lighting event to attend.
The larger the size of the exhibition, the more audience/exhibitor it can allow. And more crowds mean more opportunities. So, before considering any lighting exhibition, keep in mind the area of the hall, the number of visitors, and exhibitors.
Thus, before finalizing the lighting exhibition and trade show, consider these factors to get into the best lighting event.
How To Join Lighting Exhibitions & Trade Shows?
Joining any international lighting exhibition and trade show is not rocket science. Anyone can apply for it online. But, if you are joining as an exhibitor, you must qualify for all the show's requirements to get a stall for the exhibition. Here I've listed the simple procedures to follow for joining an international lighting exhibition and trade show-
To join any lighting exhibition and trade show, the very first thing you need to do is register. But make sure to register from the official website of the fair. If you join as an exhibitor, they will offer you stalls for product showcasing. You will be charged based on the size of your allotted plot. Yet, each fair has its policies about exhibition bookings. So, before confirming your booking, ensure you understand and acknowledge the payment procedure.
After registration, apply for a visa to attend the exhibition. The visa procedure may take time. That is why you should be pre-planned and apply for a visa having at least 5 to 6 months in hand for security. Also, the exhibition dates are announced long before the event. So, you can get more than a year to prepare well for the exhibition after registration. So, get your visa and tickets done within the due date.
The next step is budgeting. When attending a foreign show, you need a lot of money to spend. Your wallet adds exhibition expenditures, traveling costs, accommodation costs, entertaining costs, and more. So, for a smart move, your budget should be three times more than you intend to spend on the exhibition. Remember, it is a great business move to give your brand worldwide recognition. So, try your best to give an impressive impression in the show with adequate budgeting.
When choosing a hotel, always go to the one nearest to the exhibition. Doing so will not only save you time but will also help you to concentrate more on the project. Also, visit several hotel booking sites for the easiest and quickest hotel booking. These sites will help you to get the best deals at competitive pricing.
Follow-Ups & Confirmation
As the exhibition dates are published long before, it is a must to follow up on the updates. So, visit their websites regularly and check for any changes or inclusions. And make sure your stall booking, hotel booking, and tickets are confirmed.
That's it. Pack your bag and fly to your dream lighting exhibition and trade show!
How To Prepare For Exhibiting Lighting At a Trade Show?
A trade show opens an excellent opportunity for exhibitors to present their products directly to clients. That is why it is essential to prepare for the show in the best way possible. And to do so, follow the below steps-
The first step to preparing for lighting exhibiting is to book a stall at the trade show. Next, get a good idea about the location, area, and outlook of the slot registered in your name. Having enough knowledge about the surroundings and location of the stall will help you to do further planning with your exhibition.
A sound decoration of a booth or stall is crucial for a light exhibition. It would help if you had proper planning in decorating the booth to attract visitors. Using neon signage to represent your brand name is an excellent idea. And always highlight your best lighting in decorating the space. Arrange all the products so visitors can easily take a look at them at ease.
A trade show is an international platform where visitors and business personalities worldwide participate. So, maintaining a formal dress code is essential. It is better to have a uniform for your company with a brand logo. It could be a polo shirt or shirt paired with pants. Formal attire for women may also include a formal skirt. And using an Id card for all the stuff is a must. Thus, a proper dress-up of your team will give the clients a professional impression.
Presentation at a lighting exhibition is crucial. It reflects the strategy and reputation of a company. So, always prepare your sales team in the best way possible to demonstrate their product to the customer.
When exhibiting your lighting, it is an excellent business strategy to offer free sample offerings to the customers. Get smart when packing the samples. For example, add your company portfolio, achievements, history, and contact information to the packaging. It will help the customers recognize your brand and can get you better business deals!
Therefore, keeping these things in mind, you can prepare for an exhibition in a trade show in the best way.
FAQs
Summary
2023 brings you outstanding opportunities to attend the best lighting exhibition and trade shows worldwide. Attending these trade shows will be an excellent decision if you belong to the lighting industry and are looking to boost your business. In addition, it is a perfect platform for getting exquisite light manufacturers for your business or work projects. Here, you will get all the best options under the same roof. Besides, the seminars and events of such lighting shows will also help you learn innovative technologies and get new business ideas.
So, choose the most attractive lighting exhibition and trade show from this guide and fly to attend your dream show. Let 2023 bring a new dimension to your lighting business!
LEDYi manufactures high-quality LED strips and LED neon flex. All of our products go through high-tech laboratories to ensure the utmost quality. Besides, we offer customizable options on our LED strips and neon flex. So, for premium LED strip and LED neon flex, contact LEDYi ASAP!