Neon signs are pretty cool whether you use them for home decor or commercial purposes. They give an aesthetic and appealing look and lift your decorations to the next level. But have you ever considered creating your own neon sign? Well, LED neon flex strips will help you to make it happen.
You can go creative and make DIY LED neon signs using them. They are, in fact, safer and more durable than traditional neon signs. This comprehensive guide will teach you the easiest way to make DIY LED neon signs. But first, let's see what exactly a neon sign is.
What Are Neon Signs?
Traditional neon signs refer to electric signs made of shapeable inert gas-filled glass tubes. These tubes illuminate when electricity passes through them. They can form various colors based on the use of inert gases. For instance- hydrogen produces red color and helium yellow.
But, these traditional neon signs are pretty expensive. That is why alternatives to these classical neon signs are used in modern times. And LED Neon signs are the most affordable and most accessible option. They are best to use as outdoor advertisements. Besides, you can use them to decorate homes, offices, restaurants, etc.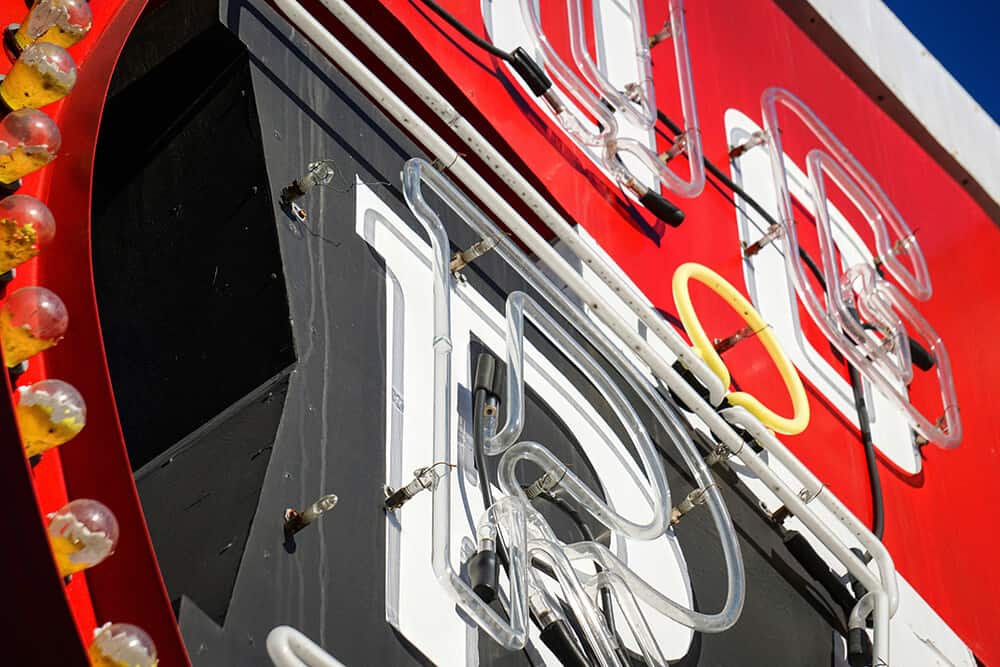 How Do Neon Signs Work?
Neon signs are made using neon lights and sealed glass tubes filled with inert gases. But, these gases are not likely to exchange electrons with other atoms. And inert gases are chemically inactive and require a lot of energy for ionization.
A neon sign has two electrode terminals. It usually runs through AC. When a voltage (enough to produce kinetic energy) passes through its terminals, inert gas inside the tube ionizes. Then, as a result of electron exchange during the ionization process, it emits light. And this is how neon signs work.
Colors Of Neon Signs
The color of neon signs depends on the gases inside the glass tube. Among all the gases, neon is more famous for its reddish-orangish color. That is why these signs/lights are named after neon gas. See the below chart to learn more about neon sign colors-
| | |
| --- | --- |
| Name Of Gases | Color |
| Neon | Orange |
| Hydrogen | Red |
| Helium | Yellow/Orange |
| Mercury | Light Blue |
| Argon | Lavender |
| Xenon | Gray/Blue |
| Krypton | Green |
| Argon+Helium | Gold |
| Argon+Xenon | Pink |
| Carbon Dioxide | white |
Thus, you can make more variants of color by mixing these gases in appropriate proportions.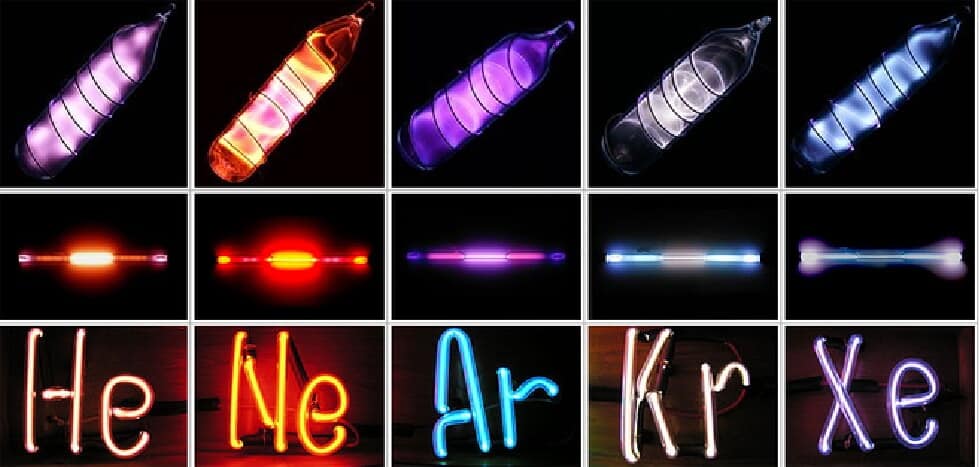 What Are LED Neon Signs?
LED neon signs are an affordable substitute for typical, pricey neon signage. PVC / Silicone -wrapped flexible linear SMD LED strips, known as LED neon flex lights, are used to make LED neon signs. They are safer, more durable, and more affordable than classical ones. So, LED neon flex lights are your best choice for DIY Led neon signs.
How to Make Your Own LED Neon Sign
You can make your own LED neon sign without professional help. Doesn't it sound cool? Design and make LED neon signs with easy steps and a few pieces of equipment following the below sequences-
What Do You Need To Make an LED Neon Sign?
Once you have made up your mind to create your own LED neon sign, the first thing you need to do is collect the essentials. Here are the materials you'll need to create your own LED neon signage-
Paper and pencil
Acrylic Sheet
Saw
Clips
Screws
LED Neon flex lights of your desired color
Tube cutters
Soldering Iron
Wires
Hot glue gun
After collecting all these components, it's time to move to the next step. That is sign designing.
Designing the Sign
Designing your LED neon sign is all about showing your creativity. You can choose any style you wish. Yet, I've pointed out some popular sign designs for your convenience-
Retro/vintage
Create a vintage theme by adding the LED neon sign. You can relive and get nostalgic about the 80s or 90's vibe by choosing such a sign to decorate your space. For example, it could be a lighting bolt or a bear mug neon sign in your room that will spark a conversation.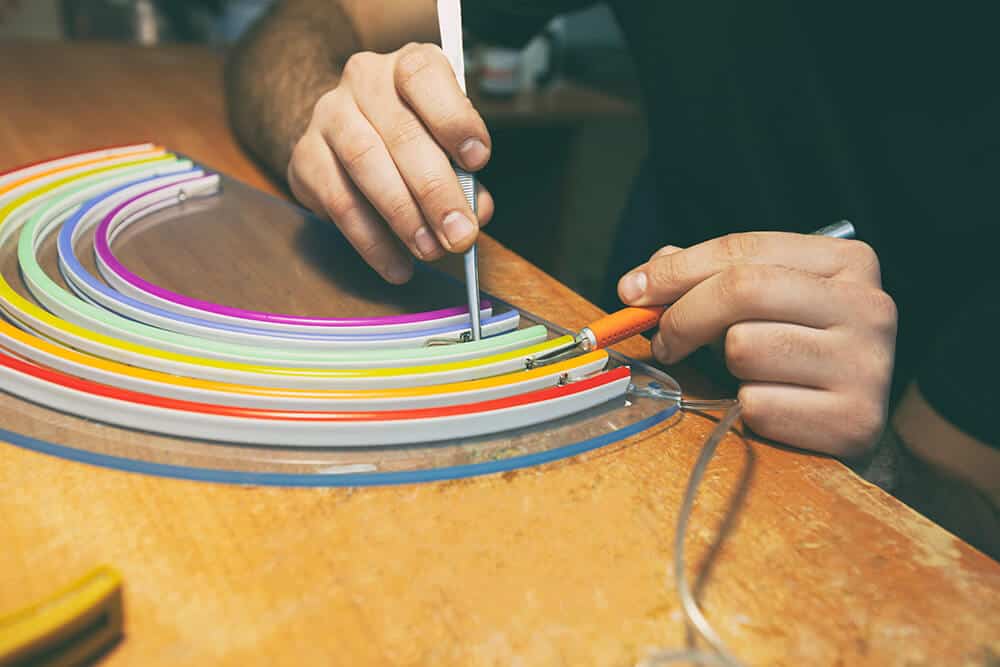 Graphic
Graphic neon signs are most famous for decorating personal space. However, you can also use it for designing business logos. Sketch whatever designs run through your mind and create your own LED neon signs.
Typography
You can design your name or any text using the desired font and colors. And bring it to life as a LED neon sign. Also, you can use handwriting typography to give your sign a more personal touch.
Floral/Decorative
Celebrate your wedding or birthday with a floral DIY LED neon sign. They are magnificent for decorating your bedroom, living room, parlor, and restaurant. Girls are especially fond of such decorative ideas, which are excellent for photo shoots.
You can choose any design style to create your own LED sign. So go creative and amaze yourself.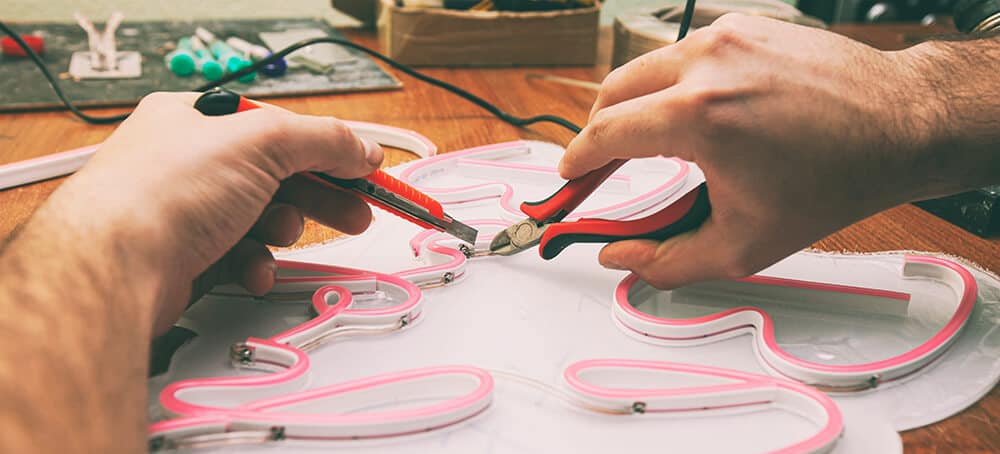 Making the Sign
Once you have collected all the necessary equipment for making DIY LED neon signs, it's time to make the neon sign. Follow the steps below to make the sign in the quickest way possible-
Select & Draft Your Design
Take any symbol or letter for the sign. Then, using a pencil, sketch the design on paper. For an advanced option, print out the design instead of sketching. But Make sure the design is of exact proportion and style to your intended sign.
Cut the Acrylic Mount
Once you have sketched the design, it's time to implement it. First, take an acrylic sheet and place the illustrated design beneath the sheet. Now, outline the design on the acrylic mount and cut it using a saw.
Drill Holes & Attach Clips
When the outline is ready, it's time to add clips over the design to hold the LED neon flex lights. Use a drill machine to make holes and screw the clips over them.
Soldering the LED Neon Flex Strips
Place the LED neon flex strips of your desired color on the clips following your design pattern. Cut the strips into the desired shape with a tube cutter. Now, solder the LED neon flex strips using a soldering iron and wire them to the Acrylic sheet through the drilled holes. Readjust the strips over the clips and make it as seamless as possible.
Secure the Wires
Once you are done wiring the LED neon flex to the acrylic sheet, secure them with tape. Make sure they are connected well. Fix the wire in such a way that they can hide behind the sign.
Ready To Hang
After doing the wiring correctly, the DIY LED neon sign is ready to hang. First, drill the wall and screw the sign to the wall. For additional grip on the LED neon flex strips, use hot glue to attach them to the acrylic sheet.
Thus, following these simple steps, design and make a LED neon sign on your own.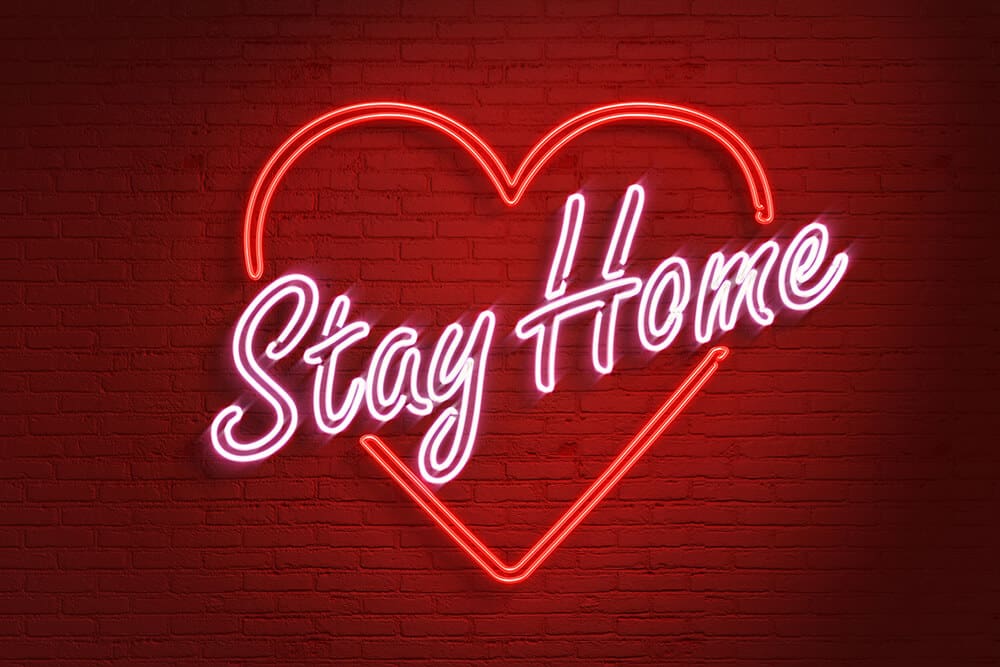 Where to Hang Your Neon Sign
Where to hang your neon sign is entirely your choice. Turn it wherever you want, in the living area or the bedroom. Placing a neon sign over your bed, beside your makeup vanity, or above your sofas gives your room an aesthetic appearance.
Besides, you can also hang a neon sign in commercial areas. It could be at a restaurant or any showroom. Neon signs are also great to place outside your shop/restaurant. For example- a neon sign with a brand name attracts customers' attention quickly. Night streets in Hong Kong will mesmerize you with such neon signs.
What Are The Benefits Of Neon Signs?
Neon signs are beautiful for their glowing eye-pleasing appearance. They are ideal for presenting your brand logo/signage most attractively. Moreover, they give an extra touch to your decor ideas. There are many benefits to considering neon signage. Here, I've highlighted the most important ones-
High Visibility
The glowing and pooping colors of neon signage are visible from a long distance. These signage are an outstanding branding option, especially for new business settlers. They attract the public's attention even among many tough competitors. Thus, neon signs help create a more remarkable impression of your business.
Energy Efficient
Neon signs use less energy than any signs with an incandescent light bulb. Thus, they can cut up to 60% of electricity use. So, no need to worry much about the electric bill, even when you leave them on all day long.
Affordable
Classic neon signs use inert gases that are found abundantly in nature. That is what makes neon signs so affordable. Besides, LED neon signs are far more affordable than classical neon lights.
Eco-friendly
In terms of energy consumption, we all must turn to eco-friendly options. And in doing so, you can maintain the aesthetic appearance of business symbols with Neon signs. In addition, they are energy efficient and ensure less carbon emission. Further, they minimize wastage as they last longer than an incandescent light bulb.
Versatility
Neon signs are famous for their versatility. They come in over a hundred colors, and you can customize them to suit your preferences. Whatever the color or shape is, you can fit neon signs into it.
Durability
Neon light can last up to fifteen years, whereas the average life expectancy of an ordinary bulb is one year. So, undoubtedly, neon signs are more durable and last for decades.
Attracts Customers
For business advertisements, going for neon signs is the wisest move. These glowing signs grab the customers' attention and draw them toward your brand. Moreover, neon signs are an effective tool for brand recognition and recall.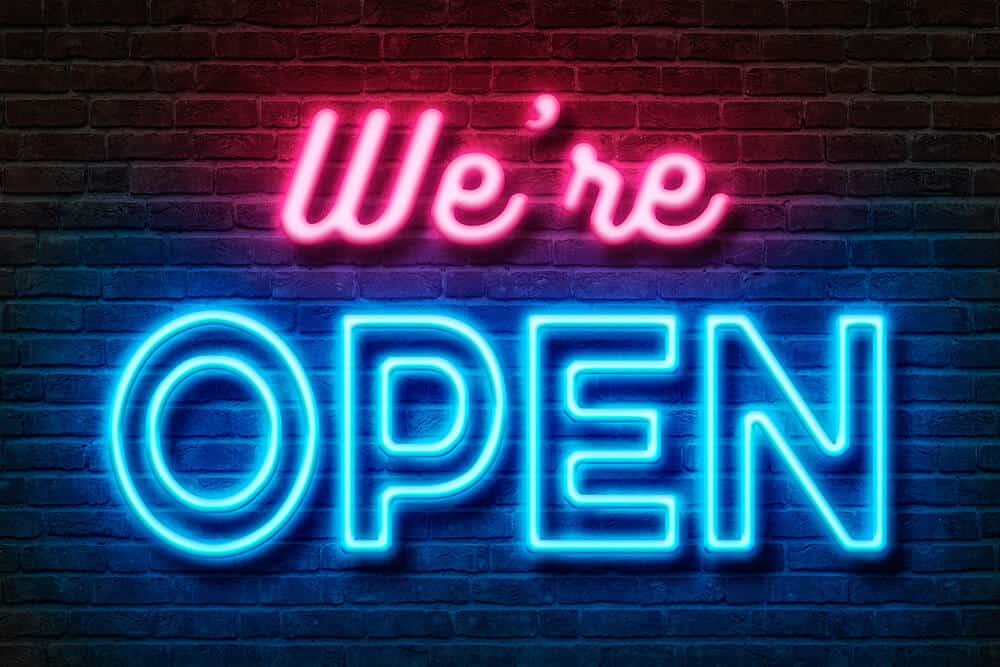 Why Choose DIY?
Although you can purchase a ready-made LED neon sign, then why go for DIY? There are many reasons to make a DIY neon sign-. Let's, see the below.
Cost
A professional neon sign will cost you hundreds of bucks. Meanwhile, you can make it on your own using LED neon flex strips, spending much less. In addition, these LED strips are inexpensive and readily available. So, you can save your dollars by choosing DIY.
Safety
Using LED neon flex strips to DIY is the safest option. They don't contain inert gases, unlike classic neon signs. Yet, these are heat-resistant and shockproof.
Creative Satisfaction
Meet your creative thirst with DIY LED neon signs. Design your sign and bring it to life with your desired color and font. A ready-made neon sign can never compete with the creative genius in you.
Therefore, these are the justifications for choosing a DIY option to get yourself a neon sign.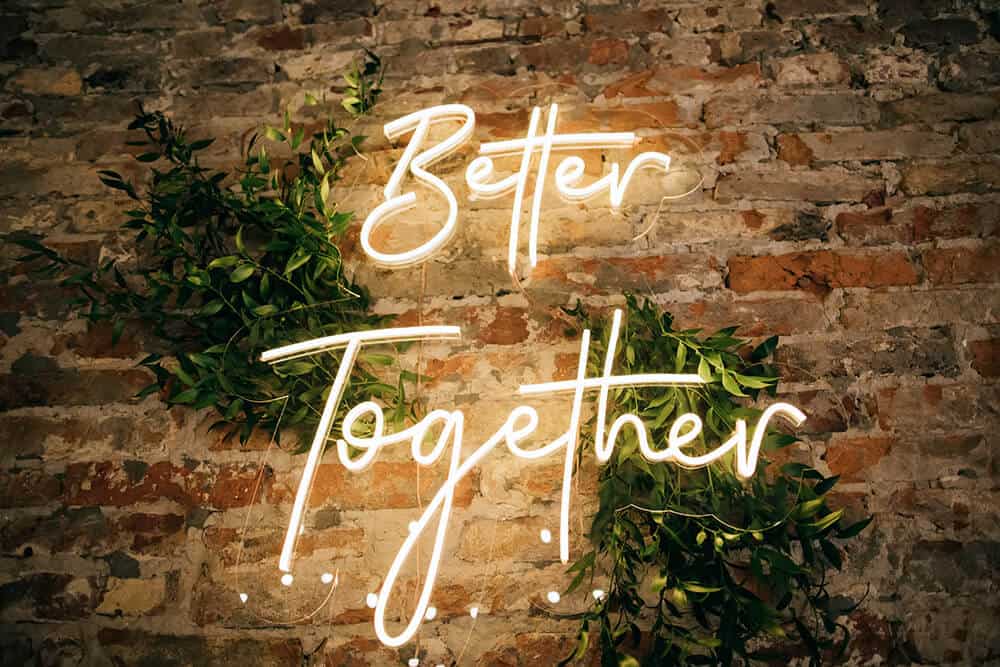 Differences Between Neon Signs & LED Neon Signs
Neon signs and LED neon signs provide a similar appearance. Yet, they have many differences that make one better than the other. Before making a judgment, let's explore how these two signs differ from one another-
Material
Neon signs use flexible real glass tubes. In contrast, LED neon lights use PVC / Silicone LED strips that give the illusion of a neon glow.
Power Usage
Neon signs use inert gas that requires high voltage to ionize. That is why they need more power to operate. On the other hand, LED neon signs can run with a power supply of only 12 volts. So, going for LEDs will save you money with less power usage.
Price
The cost of neon and LED neon signs is almost the same. Yet, LEDs can save up to 10% cost compared to classical neon signs. However, the size of the signage and the amount of light affect the pricing.
Maintenance
LED neon signs require less maintenance in comparison to neon signs. That is because they are easy to install and cheaper to maintain. On the flip side, neon signs, made of soft glass, are tough to keep, especially in rough weather.
Brightness
In brightness, LED neon signs perform better than traditional neon signs. That is because they are warmer and visible from a long distance.
Installation
LED neon signs have a PVC / Silicone composition, making them more flexible and convenient to install. On the contrary, neon signs are made of glass and have a chance of breakage during installation or transportation.
Safety
LED neon signs are heat resistant and run under minimal voltage compared to neon signs. Moreover, LEDs are shock resistant. So, they are safer than classic neon signs.
So, these are the significant differences between neon and LED neon signs.
FAQs
Conclusion
After all these discussions, you can now get to a decision to DIY LED neon signs. Choose a design according to your preference and follow this guide's instructions to give your DIY LED neon signs a professional look.
We are a factory specializing in producing high-quality customized LED strips and LED neon lights.
Please contact us if you need to purchase LED lights.