LEDs are the most efficient solutions for commercial and residential lighting. Within LEDs, several types differ based on various factors, including color temperature. Color temperature is one of the critical factors you should be mindful of while picking a LED. While it can be simply described as the appearance of light, warm, or cool, there is a lot more to it.
5000K and 4000K are two of the most popular color temperatures used in commercial and residential spaces. If you are wondering how to pick one for your space, this article is for you. Let's get to it.
Understanding LED Color Temperature
In simple terms, color temperature is a measure of the color of light. It is measured on Kelvin scale, which ranges between 1000K-10,000K. Technically, it is defined as the temperature of an ideal black-body radiator that emits light comparable to the hue of the light source pointed at it. Sounds complicated? Let's break it down in a language you can understand.
Place a dark object at room temperature; it will appear black, which is obvious. Now heat the object at 1500 degrees Kelvin, and you will see that it changes its appearance to red. Notch the temperature up to 2700K, and you will notice the object glowing a warm yellow. At a temperature of more than 4200K, the object will appear white, turning blue as you go past 5500K.
Now that you understand the concept, let us tell you a cheat sheet to remember how color temperature can affect the glow of your light. Lights with a color temperature under 2900K emit a warm yellow light, whereas color temperatures of more than 3000K and 5000K offer a bright white and a cool white glow, respectively.
The appearance of light plays a critical role in the mood of people under it. Lights with a color temperature of less than 3000K trigger melatonin production in the body. It is a hormone that initiates sleep and hence makes people feel drowsy. Thus, these color temperatures are suitable for relaxing and resting spaces. In contrast, a color temperature of more than 4000K mimics natural light and stops melatonin production, making the people under it more alert and conscious.
For more information, you can read
How to Choose LED Strip Color Temperature?
Best Color Temperature for LED Office Lighting
2700K VS 3000K: Which One Do I Need?
3000K vs 4000K: Which Type of Lighting is Good For Home?
4000K Vs. 5000K LEDs: What Are The Differences?
Color
The basic difference between the 4000K and 5000K LEDs is the color of the light they emit. Since 4000K falls between blueish and red lights, it is more balanced and offers a warm white color. It is slightly less yellowish than lights with a color temperature of under 4000K.
5000K, on the other hand, falls higher on the spectrum and emits blue light. These lights do not even have a hint of yellow in them.
Mood
While both temperatures stop melatonin production in the body, the 5000K, because of the bluish light, does a better job of making people feel alert. It is precisely why 4000K is better suited for domestic uses while 5000K is used in commercial spaces.
| | | |
| --- | --- | --- |
| Feature | 4000K LEDs | 5000K LEDs |
| Color of Light | Neutral White (Cool White) | Daylight (Bright Cool White) |
| Mood | Relaxing, Comfortable | Invigorating, Alert |
| Applications | Offices, Retail, Schools, Hospitals, Living Areas | Workspaces, Studios, Garages, Outdoor Security, Display Cases |
| Ambiance | Welcoming, Easy on the Eyes | High Visibility, Color Accuracy |
Applications of 4000K LEDs
4000K LEDs are versatile and can be used in residential and commercial spaces. Typically, these lights are used in spaces where individuals must be alert. These include the following;
1. Kitchen
The kitchen is a space where you have to work with sharp objects. You must feel energetic and fresh while working there, which makes 4000K LEDs suitable for this space. Even though you feel energetic, this temperature still offers a relaxing vibe.
2. Offices
4000K LEDs balance a relaxing and energetic vibe, making them ideal for offices. Your employees will feel motivated to complete their work in a relaxing atmosphere.
3. Garages
You may not work with sharp objects in garages, but you will use many tools there, which warrants that you stay fresh. Using a 4000K LED will allow you to focus on work without feeling drowsy or bored while you are at it.
4. Retail Spaces
4000K lights offer a yellowish tint which makes the items in retail stores look exactly as if they are under natural light. It is more appealing for the customers, which drives the sales and consequently the profits of the retail stores.
Applications of 5000K LEDs
5000K LEDs can be intimidating when used inside residential spaces, but they are ideal for commercial spaces, including;
1. Art Galleries
The neutral white color of 5000K lights enables the visitors to view the authentic colors of the paintings and sculptures displayed in the art galleries, making them perfect.
2. Showrooms
5000K LEDs augment the details of the object placed under it, making it a good fit for auto showrooms. Visitors can see the true colors and all the details of the automobiles before finalizing a purchase.
3. Stadiums
5000K LEDs are used in stadiums because they offer a perfect light source for photographers, especially in fast-paced games. It allows cinematographers and photographers to take shots in high definition.
4. Hospitals
Healthcare workers must have a clear view of what is happening around them, making 5000K LEDs perfect for healthcare settings. It allows healthcare professionals to see things in more detail.
5. Warehouses
5000K LEDs are also suitable for warehouses because they allow workers to see more detail and keep them fresh while working.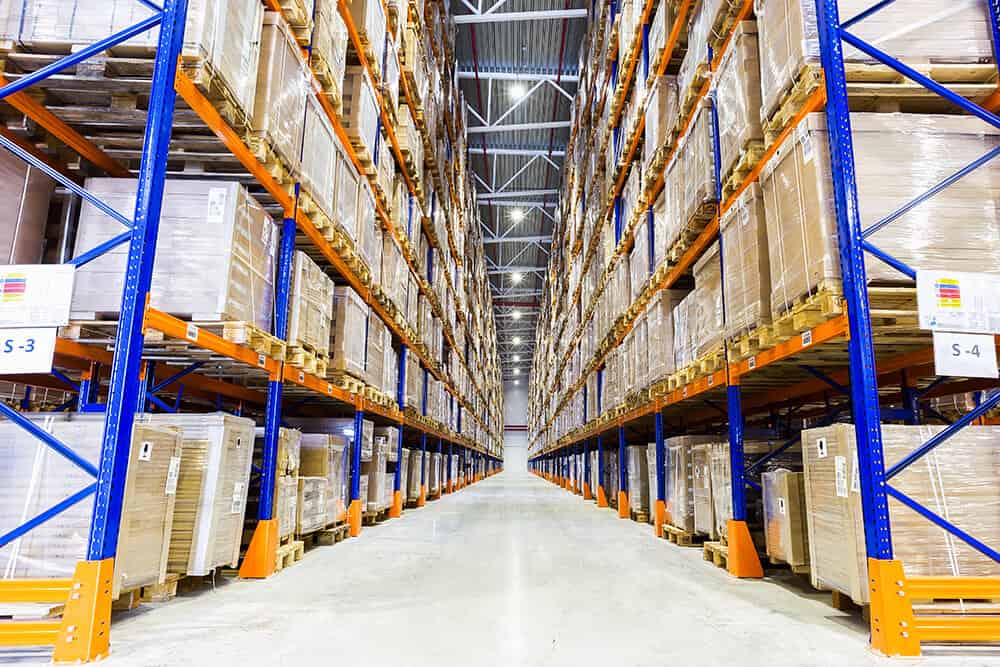 4000K vs. 6500K: An Additional Comparison
Understanding the differences between 4000K and 6500K LEDs, two popular color temperatures, can help you make an informed decision for various applications. Here is a more detailed comparison of the two, along with a table to showcase their differences.
Color 4000K LEDs produce a neutral white light with a hint of warmth, creating a balanced atmosphere. In contrast, 6500K LEDs emit a cool, blueish hue that closely resembles natural daylight, offering a daylight-like color.
Mood The comfortable and relaxing atmosphere generated by 4000K LEDs makes them suitable for both work and rest. Conversely, 6500K LEDs create an invigorating environment that enhances alertness and concentration, making them ideal for areas requiring high levels of focus.
| Feature | 4000K LEDs | 6500K LEDs |
| --- | --- | --- |
| Color of Light | Neutral White (Cool White) | Daylight (Very Cool White) |
| Mood | Relaxing, Comfortable | Energizing, Highly Alert |
| Applications | Offices, Retail, Schools, Hospitals, Living Areas | Workspaces, Design Studios, Photography Studios, Task Lighting |
| Ambiance | Welcoming, Easy on the Eyes | High Visibility, Increased Color Accuracy |
In summary, both 4000K and 6500K LEDs have distinct characteristics that make them suitable for different applications. While 4000K LEDs are versatile and ideal for various spaces, 6500K LEDs are best suited for specific applications where high visibility and color accuracy are crucial.
How To Choose The Right LED Color Temperature
The first thing you need to do is figure out what you expect from space. Color temperature plays a major role in determining the vibe of a place. Thus, going wrong with it compromises its utility. You should pick lower color temperatures in spaces where you must relax or sleep, i.e., bedrooms and living areas. In contrast, you should go towards higher color temperatures in spaces designed for work, i.e., offices and garages. You can experiment with different color temperatures to find the best fit for a particular space.
How To Measure LED Color Temperature
Most reputed LED manufacturers write the color temperature in the description of their products, and most of the time, it is accurate. However, if you want to cross-check yourself, specialized tools are available. These include colorimeters and spectrophotometers. That said, these instruments can be expensive and may not offer value to users. You should use DIY solutions instead, which are inexpensive and provide accurate results.
In modern smartphones, the cameras are powerful, and with the right applications, you can know about the color temperature while pointing the camera toward the light. You can also photograph an object and use the applications to change the color temperatures in different pictures. Compare the photographs with the environment you see with the naked eye to identify the color temperature of light.
FAQs
Conclusion
Color temperature is a critical factor that must be considered when picking up LEDs for residential and commercial buildings. It can impact moods, vibes, and the performance of individuals working under these lights. Lights with a color temperature under 4000K are best for residential buildings, while those above are more suited for commercial buildings. You should pick the color temperature based on the function of a space and the vibe you want to maintain. That is it for this article. We hope it has helped you understand the differences between 4000K and 5000K LED lights.
LEDYi manufactures high-quality LED strips and LED neon flex. All of our products go through high-tech laboratories to ensure the utmost quality. Besides, we offer customizable options on our LED strips and neon flex. So, for premium LED strip and LED neon flex, contact LEDYi ASAP!